About Will…
Willem Lange was born in 1935. A child of deaf parents, he grew up speaking sign language and first came to New England to prep school in 1950 as an alternative to reform school in his native New York State.
During a few absences from New England, Will earned a degree in only nine years at the College of Wooster in Ohio. In between those scattered semesters, he worked as a ranch hand, Adirondack guide, preacher, construction laborer, bobsled run announcer, assembly line worker, cab driver, bookkeeper, and bartender. After graduating in 1962, he taught high school English in northern New York, filling in summers as an Outward Bound instructor. More…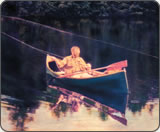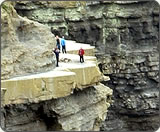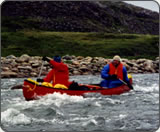 Words from the Wild: my brand NEW book…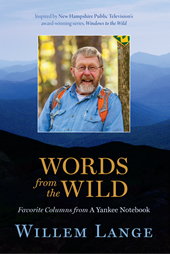 Words from the Wild is a collection of 28 favorite columns about the places we've traveled to and the people we've met along the way while filming episodes of the award-winning series Windows to the Wild for New Hampshire Public Television. » more…
"...Heartfelt, but never sentimental; humorous, but always thoughtful; biting, but always kind"

"...inspiration to explore, enjoy, and care for the region's mountains, waters, forests, and trails"

" stories of wild places and the people who thrive in them …akin to sitting around the fire with one of the grand storytellers of old."
Will's Fall 2015 engagement calendar

| | |
| --- | --- |
| Oct 4 | Enfield – Shaker Village Museum – Talk |
| Oct 11 | Eastman, NH – Eastman Foundation – Talk |
| Oct 25 | Lowell, MA – Parker Lecture Series |
| Nov 5 | Springfield VY Town Library – Xmas Bird Count video |
| Nov 19 | Concord — Gibson's Book Store – Book signing |
| Dec 9 - 13 | Burlington – Winter Tales performances |
Yankee Notebook
—my weekly column which appears in several New England newspapers.
Oct. 5, 2015

Sept. 28, 2015

Sept. 21, 2015

Sept. 14, 2015

Sept. 7, 2015

Aug. 31, 2015

Aug. 24, 2015

Aug. 17, 2015

Aug. 10, 2015

Aug. 3, 2015

July 26, 2015

July 20, 2015
A Dream of Dragons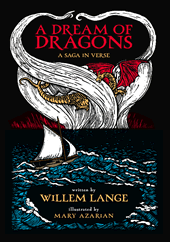 A Dream of Dragons is a proper and modern Norse saga written with all the power of Melville and Hemingway and a true story now retold in the ageless rhythms of blank verse as irresistible as the beautiful and especially commissioned wood cuts of Vermont artist and Caldecott medalist Mary Azarian. » more…
"...a saga of imagination"

"...a fascinating tale!"

" beautifully illustrated..."